Special Exhibition
Grade Level: Kindergarten to 12
Date: Open to School Bookings February 12, 2020
Discover what lies beneath. What is permafrost and how is it affected by climate change?
Bring your class to Dynamic Earth and have your students learn about permafrost research and the consequences of climate change.
Our staff has designed four specialized school programs related to the exhibit that will enhance your experience and give your students a full day of activities.
Below the Frost (Kindergarten to Grade 3)

Explore the permafrost - what lies within and below it? Explore what kinds of life existed long ago. Learn about what these life forms needed to live, and how climatic changes might have affected them.

The Frozen Ground (Grades 4 to 6)

Learn about mapping while discovering the lines of permafrost in Canada. Identify past and present ground conditions and see future projections.

The Big Thaw (Grades 7 and 8)

How does the temperature of the earth affect water? How does water affect the temperature of the earth? Plants, animals and people have come to rely on the careful balance of this system.

Cool Ingenuity (Grades 9 to 12)

Learn about the challenges of living on the permafrost. Discover resourceful and innovative ways to survive and adapt to changes in the environment.
To complete your day, you can choose from a number of activities such as a movie (Wonders of the Arctic), an Underground Tour and Nickel City Stories.
Book your visit online or email schoolvisit [at] sciencenorth.ca.
For more information about the exhibit, click here.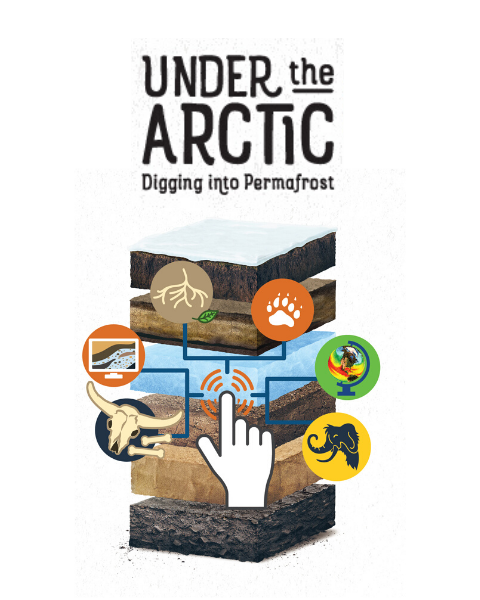 Start Date : 2019/11/11

End Date : 2020/09/06
End Time : 10:00 PM
---
Grade Level:
Kindergarten to 12